---
Welcome! Our website is currently being redesigned so please bear with us as we continue to make updates. If you have any questions or are looking for resources which you formerly found on our site, please do not hesitate to contact us.
---
GREAT HALL CONCERTS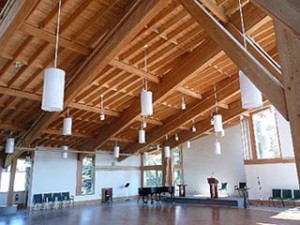 An exciting evening of quality, family entertainment. Since 1997, CMSM has greeted thousands of listeners at their fantastic family concerts. CMSM presents "Saturday Evening Family Concerts" located in the Great Hall of the Unitarian Congregation of Mississauga. Each season, a series of three to four concerts feature local, professional musicians and artists.
YOUNG AUDIENCE PROGRAMMING
Exposing your children to the arts while they are young, helps ensure appreciation for arts and culture when they are older.  Programs are designed to use music as a vehicle for learning and to integrate performance content into the school curriculum. Young Audience Programming particularly aims to make performing arts logistically and financially available to young students. The annual number of performances in this series is always contingent on the funding available. Stay tuned for announcements about our next production, "OUR NIGHT SKY".
"OUT AND ABOUT" CONCERT SERIES
In 2011 CMSM initiated a new series of free admission informal concerts. Our "Out and About" concerts take place in the Mississauga community with professional ensembles performing in local grocery stores, hospital, libraries, seniors residences, Mississauga Art Gallery, a dental office and Mississauga's Celebration Square.
All of CMSM's programs are designed to inspire audiences for the future and to keep the love of live, professional classical music and theatre performances alive and accessible in our community.