Our Board of Directors
Maria Pakulnicka, President

Falguni Shah, Treasurer

Dorothea Helmer, Secretary
Ghassan Hillawi
Jiaqi Liu
Monika Hakala
Karen Xiao
Cheryl Duvall, Artistic Director
---
Introducing the new Artistic Director of The Chamber Music Society of Mississauga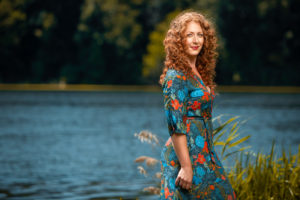 Following a comprehensive, six-month period of Strategic Planning and Succession Planning, the Board of Directors for The Chamber Music Society of Mississauga (CMSM) is proud to announce that a new Artistic Director has been selected to lead the performing arts organization into its next chapter.
Having recently announced her retirement from the role of Artistic Director, Peggy Hills, who founded CMSM in 1997, plans to devote her energy to teaching violin. Newly selected to the role of Artistic Director of CMSM is Cheryl Duvall, a multifaceted pianist with a penchant for pushing boundaries in fresh and imaginative ways. Duvall appears regularly as a soloist, collaborative pianist, adjudicator, teacher, examiner, producer and panelist and has toured and performed throughout Canada, Japan, Europe, Argentina and the United States. In addition to her active performance career, she is a passionate educator, having taught piano privately, as well as having adjudicated throughout Canada. She is also a member of the College of Examiners for The Royal Conservatory. Fueled by inspired collaborations that build a sense of community within the arts, Duvall regularly collaborates with many arts organizations, instrumentalists and vocalists across Canada. Cheryl also has Artistic Director experience through her CO-AD work with Thin Edge Music and the Oakville Choir for Children and Youth.
The Board of Directors for CMSM warmly welcome Duvall as their next Artistic Director.