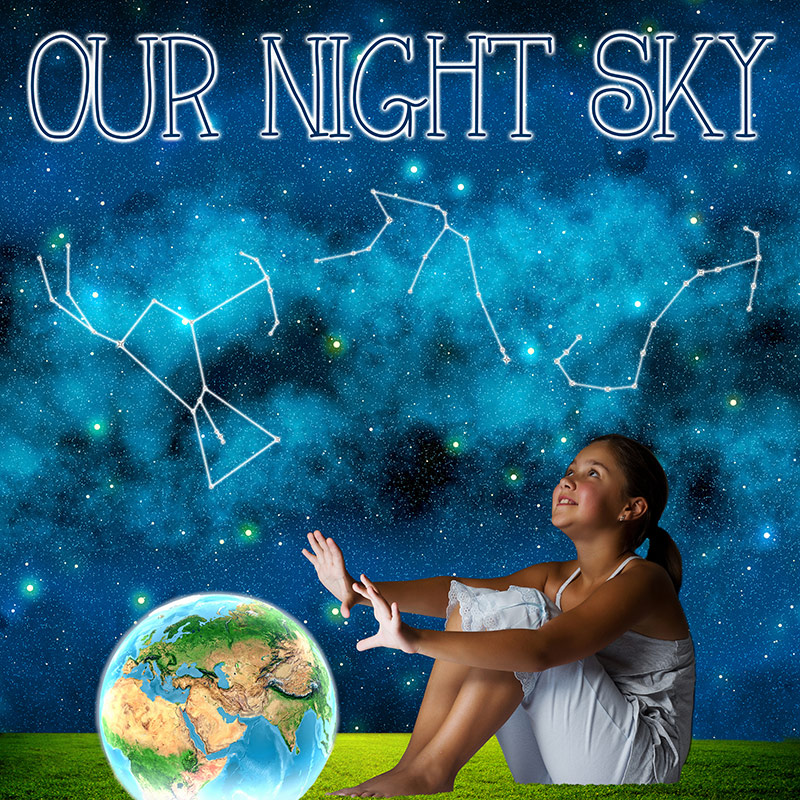 "Our Night Sky" is a new, multi-media, multi-cultural, 50-minute show for young audiences of all ages. A young girl tells the story of her imaginary journey through the night sky using world legends and new music. Our Night Sky was created, produced and performed by the JUNO AWARD nominated Chamber Music Society of Mississauga (CMSM) and conducted by Denis Mastromonaco.
Peggy Hills, Artistic Director of The Chamber Music Society, in consultation with an artistic and scientific collaboration of a First Nations professional performer and composer, a South Asian Carnatic violinist, a Chinese virtuoso musician, an astronomer from Royal Astronomical Society of Mississauga and two Canadian actors, created the narrative for "Our Night Sky". A new musical score composed by Mississauga composer Michael Coghlan supports the narrative and it incorporates many musical styles including electronic/digital, classical, world and improvised. On stage, will be a narrator, young singers, 10 musicians, with a conductor, projected sky images on screens behind, above and around the concert hall, and special lighting effects.
The Chamber Music Society of Mississauga has created, produced and performed 9 unique programs for elementary school and family audiences over the past 20 years. One of them won a JUNO AWARD nomination and has been translated into French and Italian. CMSM is renowned for producing professional, high-caliber, live music performances for young audiences. We passionately believe in the transformative power of the performing arts and in its capacity to positively affect the development and wellbeing of all the citizens of our community.